In our first year, we were very happy to be in a position where we could hand out or send a paper certificate to the winners of each category. I suppose that, given we had no sponsorship and all of the costs were covered by Gary and me, it wasn't too disappointing - they got some nice "Derek" laurels to put on their film too.
This year, however, we wanted to try and give the winners something truly memorable and unique as a celebration of their win. Not only are we getting sponsorship to be able to give out prizes this year, but we are also getting physical awards, "The Dereks", prototyped and, if we can raise the sponsorship to cover the manufacture, produced for our awards evening. I had the idea for the design based on the fact that I wanted to use timber for the awards - we are in a forest after all! I wanted something substantial and impactful, but also something that could be held in one hand and that you would be proud to display somewhere.
The Derek Prototype
Here is part of the design that I drew, it's version 2 as the first one was literally drawn in pencil on the back of an envelope. This was created in Illustrator to give the manufacturer an idea of what I was after.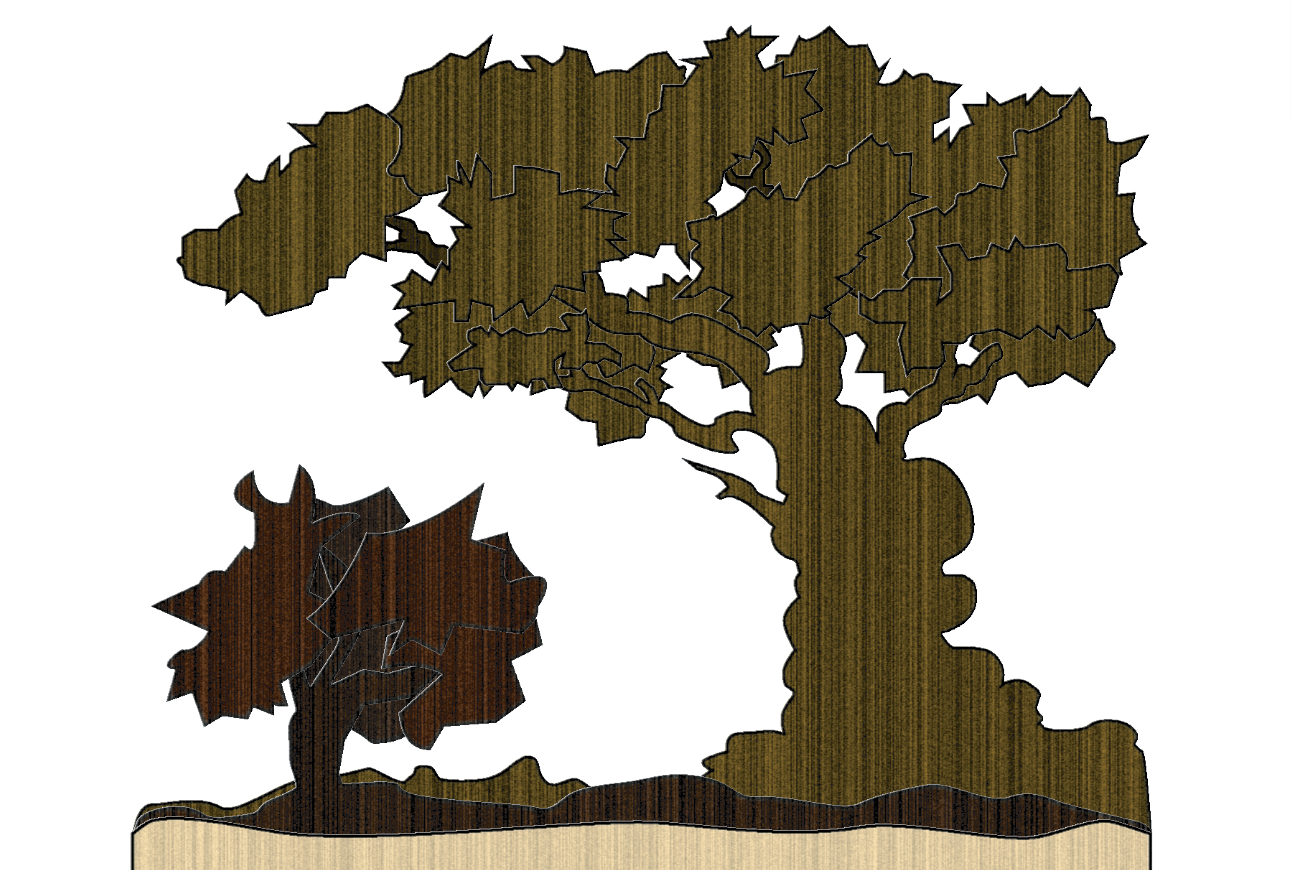 You can see a photo of the prototype here.
Sponsorship for manufacture
Would you like to sponsor the production of the Dereks? Please email us and we will let you know how much they cost. You could sponsor just one category or the whole lot if you like - there's twenty altogether.