Our first year of the competition and festival. Who would have thought, when we set out, that it would have run so smoothly and got so much fantastic feedback?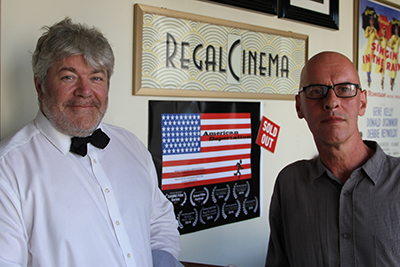 Voting for all categories was done with the judges live in front of the audience at the screening of all the finalists. The Audience Favourite was also interesting, going against the judges choices.
Awards
Finalists
The Finalists in each category received a shiny "Category Finalist" laurel to add to their collection, unlike any others in the industry, featuring our mascot "Derek the Donkey".
Winners
The winners of each category not only received a "Category Winner" laurel, but were presented with a certificate too.
Prizes
In our first year we only managed to award a monetary prize to the overall winner - a hefty $50.00! Well, at least it covered the cost of entry and paid for the biscuits that the cast and crew ate on set.
Programme
Here's the programme from the 2018 Festival. Click on it to download a PDF version.